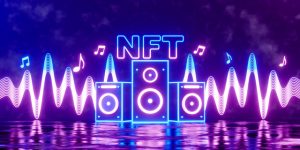 On Sept. 29, global music and entertainment company Warner Music Group (WMG) announced a partnership with nonfungible token (NFT) marketplace OpenSea to provide a platform for select musical artists to build and extend their fanbase into the Web3 community. 
According to the release, the collaboration between these two entities will allow select WMG artists to get early access to OpenSea's newly rolled-out feature, which enables artists to launch their NFT collections and limited-edition projects on their own customizable and dedicated drop pages.
These WMG artists will have access to personalized storytelling on customized landing pages, as well as to OpenSea's industry-leading safety and security features. The partnership, aimed at helping WMG artists build new Web3 communities, intends to introduce existing fan communities on OpenSea to new forms of connection and creativity through NFTs — and open up new opportunities for fans to engage with music and artists within the Web3 community.
This cooperation shows the potential of combining music and NFTs. In February, Universal Music Group partnered with entertainment NFT platform Curio to issue authentic fan-orientated collectibles. Music streaming giant Spotify announced in May that it will test a new feature that allows artists promote NFTs on their profiles. In August, Sony Music Entertainment signaled plans to use NFTs to authenticate live music recordings after filing a trademark application through the US patent and trademark office.
The global music scene is undergoing a transformation as more and more music companies from around the world are forming partnerships with Web3 and NFT platforms. And in Japan, AVEX Trax has launched a new business called NFT Records. The famous American artist Snoop Dogg, after becoming the representative of Death Row Records, has stated that his label will become NFT Records, and Bored Ape Yacht Club, considered the most famous generative NFT in the world, has also released a song featuring Snoop Dogg and Eminem. In recent years, the distance between the crypto and music industry has been rapidly closing. We at GOOD DEED would like to keep sending out information so that the Japanese music industry will also become more active this way.
Writer: MC MACKO
References:https://cointelegraph.com/news/warner-music-group-partners-with-opensea-to-create-more-web-3-opportunities-for-artists
https://pandaily.com/warner-music-group-and-opensea-partner-to-support-web3-and-nft-artists/